What Is The Difference Between a Website and a Landing Page?
What the Heck is a Landing Page?
A "landing page" is a stand-alone web page that is created for a specific purpose or marketing campaign. It's the page where an inbound visitor "lands" when they click on a paid ad or organic search result. These pages are designed with very specific objectives that are conversion-focused with a definitive Call to Action (CTA).
In a traditional website, inbound traffic arrives on a page or post and the visitor has the ability to navigate through a variety of content pages. Alternatively, with a landing page, traffic flows in a linear fashion from one point of entry through a sequence of carefully planned actions that lead to a specific goal. This sequence is oftentimes referred to as a "sales funnel" or "lead funnel".
While websites may offer a variety of information geared toward different audience segments, landing pages tend to be much more specific.
Bottom line, a website is used to provide information and a landing page is used to present a very specific offer and convert visitors into leads. A website allows you to publish content that helps you generate organic traffic through ranking in search engines (SEO), while a landing page has traditionally been used to convert visitors from paid traffic sources - until now.
Anatomy of a great landing page
The Key Elements Needed on any Conversion-Focused Landing Page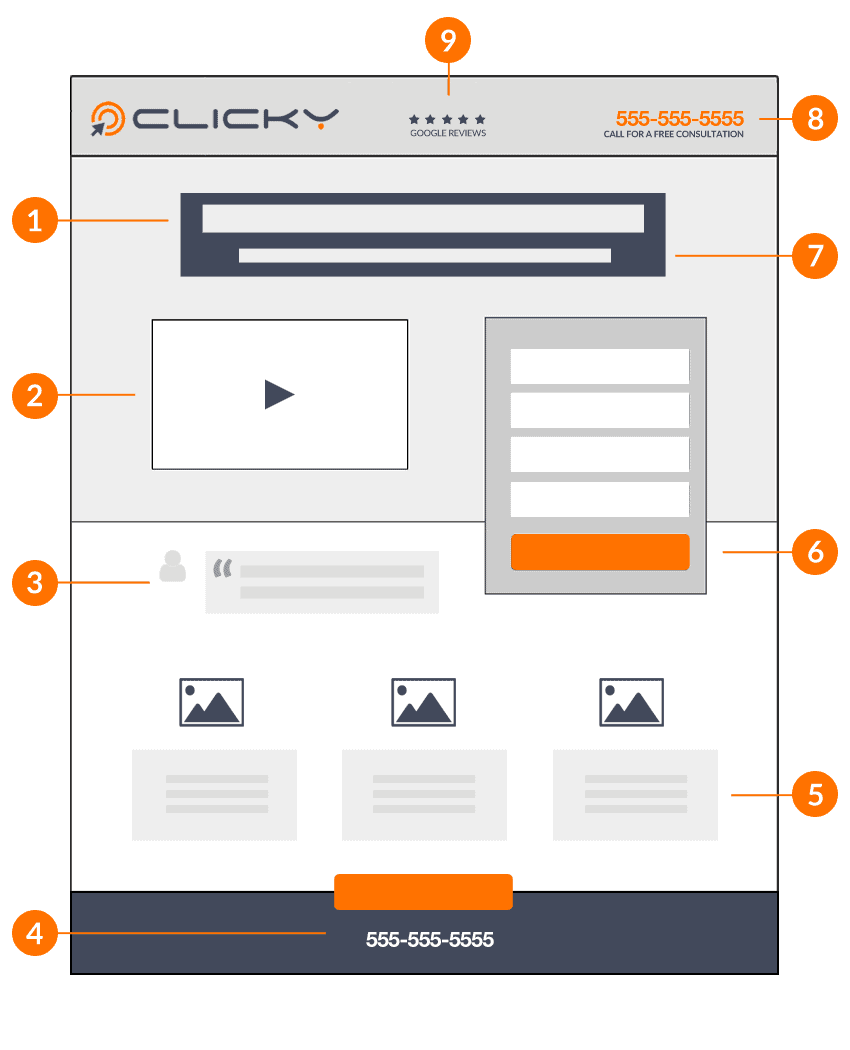 1. Landing Page Headline
Page headlines should be clear, concise and enticing
2. Image or Video
Images and videos used should relate to page copy
3. Use Social Proof
Take advantage of client testimonials
4. Repeat Call-to-Action
Repeat your Call-to-action to enhance user engagement
5. Benefits of Your Offering
Display the features and benefits of your offering in detail
6. Forms and Buttons
Forms and buttons should standout and have a defined conversion goal
7. Landing Page Sub-Headline
Use a sub-headline that reinforces your unique offer
8. Prominent Phone Number
If your goal is inbound calls, display phone number in header area
9. Trust Indicators
Build trust by displaying reviews, association logos, BBB and more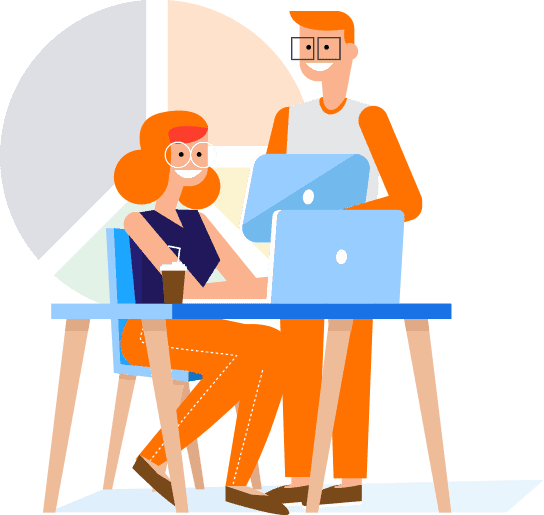 Conversion-Focused Landing Pages That Turn Clicks into Clients
From small startups to Fortune 500 companies, we position your brand for online success. A landing page is one of the marketing concepts you need to understand and execute on in order to generate "cold market" leads if you desire steady, predictable growth for your business. That's because a landing page is a 24/7 system, which can literally deliver targeted visitors, paying customers and new client leads around-the-clock.
Turn Clicks into Clients
Done-For-You Landing Page Service for Businesses
Ready to have our team implement a turnkey new client lead generation system for your business? Let us take care of the landing page design, content writing, email setup, traffic sources, the prospect return strategies and more. Our first conversation will be a free consultation where we will share important information, helpful tips and lay out a plan for you to reach your sales and new client lead generation goals. At the end of the call you can decide whether or not you want to move forward.
DO I NEED A WEBSITE AND LANDING PAGES?
Are Landing Pages Right for Your Business?
Many online marketing consultants may try and convince you that landing pages + paid advertising are all you need to be successful online. That may be somewhat accurate depending on the product or service you provide. But for mainstream businesses like doctors, lawyers, dentists, speakers, coaches and healthcare providers, that are not selling digital products, website memberships, online training or webinar access and whose sole goal is to generate new client, patient or customer leads, landing pages can be a great strategy but they shouldn't replace your websites. Instead, each needs to be built with the other in mind and work in sync to achieve your marketing goals.
While an effective website should be conversion-focused, a landing page strategy can offer greater specificity in terms of reaching your marketing goals and target audience.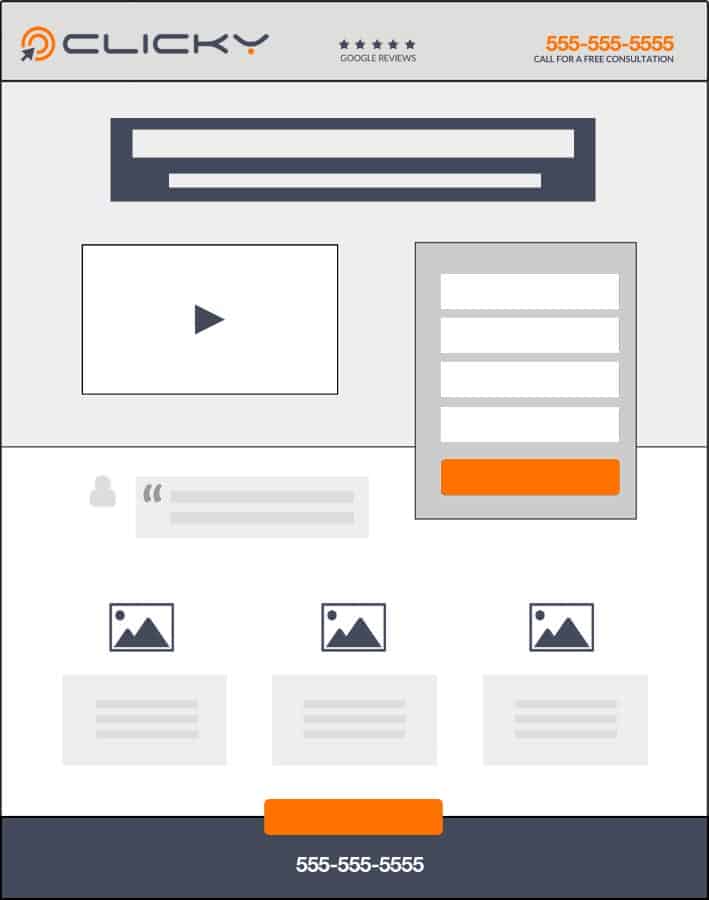 To fully understand the difference between a landing page and the pages and posts on your business website, it's important to discuss the differences between paid and organic search traffic.
When you ask the question "Do I need a landing page?" you really should know that most "experts" will tell you that they are designed specifically for paid traffic sources like Google Ads, Facebook Ads, etc.
We are here to tell you that is no longer the case
In the past landing pages were used exclusively with paid advertising.
Why you ask?
Well that's because, in general, landing pages have very sparse content that is not looked upon favorably by search engines like Google. This means that landing pages with very little relevant content would have basically no chance of ranking organically in search – so paid advertising was thought to be the only way to get traffic to the page.
So what's the problem with paying for ads?
Well for one thing they can be very expensive. The search term "accident lawyer Chicago" will cost you $331 per click, while "auto insurance price quote" will run you just $97.48 every single time your ad is clicked. The average cost per click continues to rise every year with no relief in sight. Also, the minute you stop paying for ads your traffic dries up. This means that there is no "long-term" value to pay-per-click (PPC) advertising. None of this means that you should not engage in PPC advertising, it simply means that you should be aware of the pitfalls of the platform and the financial investment that may be required to generate traffic.
SO WHAT'S THE SOLUTION?
Organic Search is the Better Investment
Every year brings greater opportunities in the field of search marketing. As the volume of search queries performed by Google grows, the the greater the chances you have to drive traffic to your website and landing pages through targeted search results.
If you are like most web searchers, you tend to click on organic results as opposed to paid ads. Their have been numerous studies that have shown that in order to benefit from the traffic and organic clicks to your website and landing pages your business needs to hold a prominent organic position in the search results, namely page one.
Studies show that over 70% of search queries resulted in a click from an organic listing on the first page of Google. Search results that reside on page 2 and 3 get less than 6% of all clicks. Even more staggering is the fact that a whopping 67% of all clicks come from listings that appear in positions 1 -5 in the Google results.
So how much search traffic is left to go to Google paid ads? You can do the math. 
So if you think you are getting the most bang for your buck with your Google Ads campaign, we challenge you to take another look. Are you paying for expensive ads that provide instant gratification, but in the end provide no long-term value, minimal click through rate, poor lead quality and little to enhance your brand.
Another thing to consider is the fact that over one third of Google search queries are 4+ words long. These are called "Long Tail" searches. Longer search queries are narrower search queries, and narrower search queries are less competitive and easier to rank for. And while traffic volume for long tail keywords may be less, the quality of visitor is much better. That's why long-tail keywords are crucial to consider for any online marketing campaign. They drive valuable traffic because searchers that use long tail search phrases are generally further along in the buying cycle and are ready to make a purchase or decision now.
READY TO IMPROVE YOUR LEAD GENERATION
Without Spending Another Dime on PPC Ads?
process
How It All Works
Included in our service is keyword research, landing page design, copywriting, SEO, and much more…
Our first conversation will be a free consultation where we will share important information, helpful tips and lay out a plan for you to reach your sales and new client lead generation goals. We will discuss where your business and digital marketing is at today and make a determination whether or not we are a fit for your business. At the end of the call you can decide whether or not you want to move forward.
Based on the information collected in our strategy session we will begin the process of mapping out a blueprint for your online success. We will design the landing page design, perform keyword research, begin writing content, adding specific calls-to-action and create the prospect return strategies.
Our team will keep you updated as we move along is the process. Once your landing page is complete we will launch your campaign and manage all aspects of the process. - you can simply sit back and relax.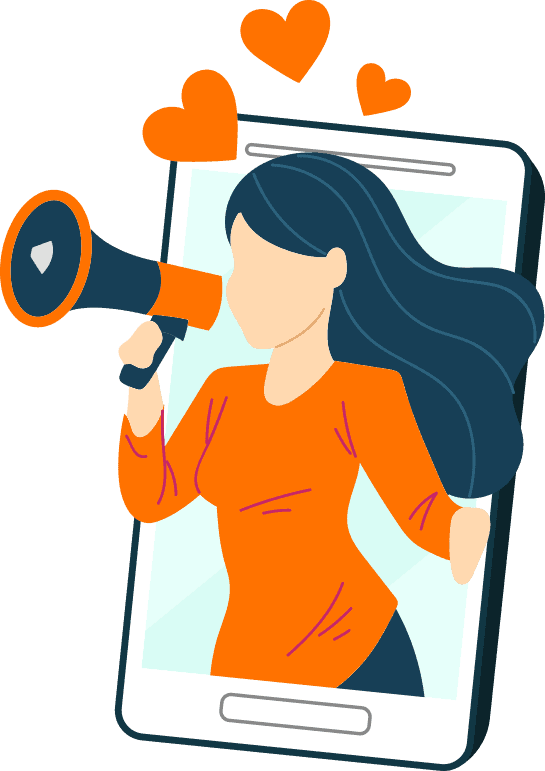 Need a great landing page for your business, product or service?
Landing Page Samples
A landing page is a stand-alone web page that is designed to encourage a visitor to perform a specific action. The process can be single or multi-step depending on the product or service you are offering. The goal could be to download an eBook, signup for a webinar, subscribe to receive special content or simply drive them to call or email you to take part in a specific offer you are promoting.
How to Pick the Best Landing Page for your Campaign
Different Categories & Types of Landing Pages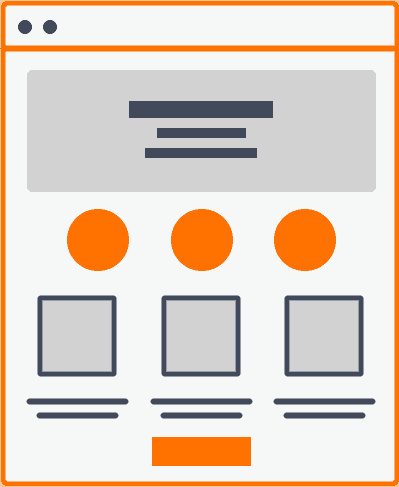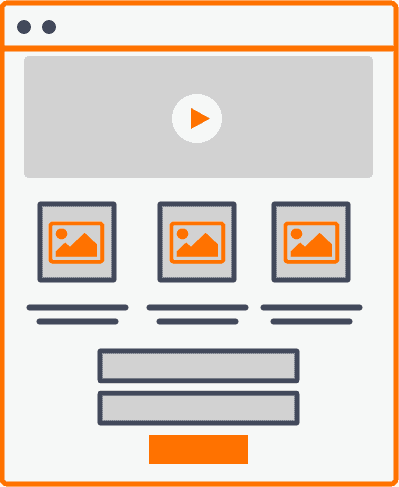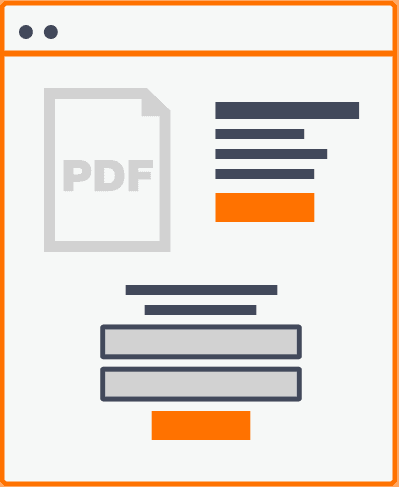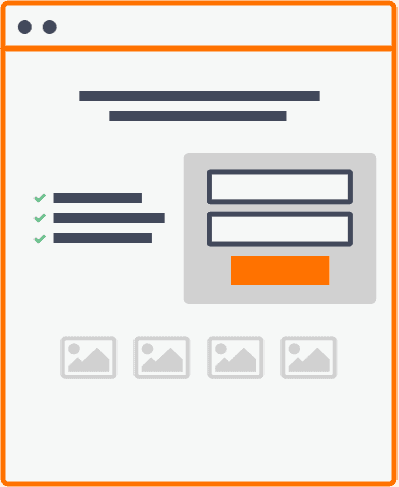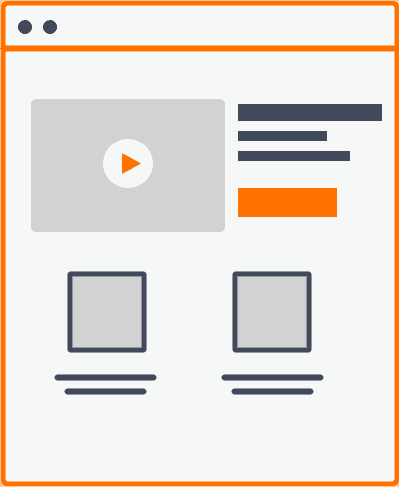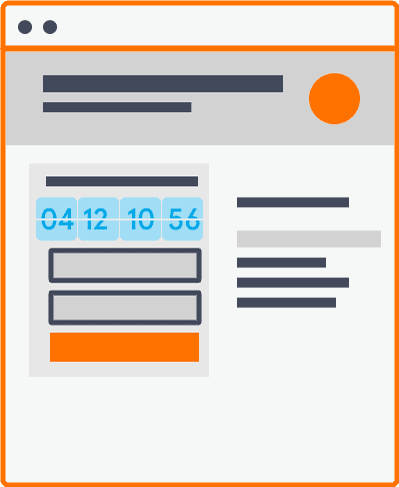 READY TO IMPROVE YOUR LEAD GENERATION
Without Spending Another Dime on PPC Ads?
Call us today at 800.431.4934 or use the form below to contact us via email.